Romance and Relaxing in Iglu Village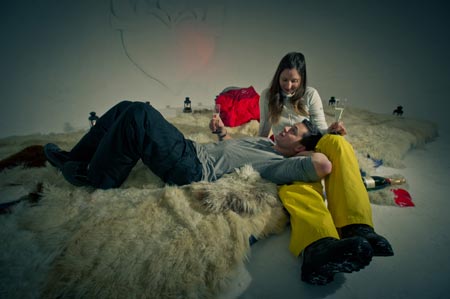 "Rest and relaxation at the igloo village - in a romantic 2 person or 4 person igloo"
At the igloo village, you and your loved one can really leave all of your cares behind. Experience a new type of accommodation - in a romantic igloo designed and shaped by snow artists. Relax with a drink at the snow bar or enjoy the evening in the sauna. If you are more then two you will enjoy the groub igloo.
Why not combine a night at the igloo village with a stay at one of the many beautiful hotels around the Igloo.